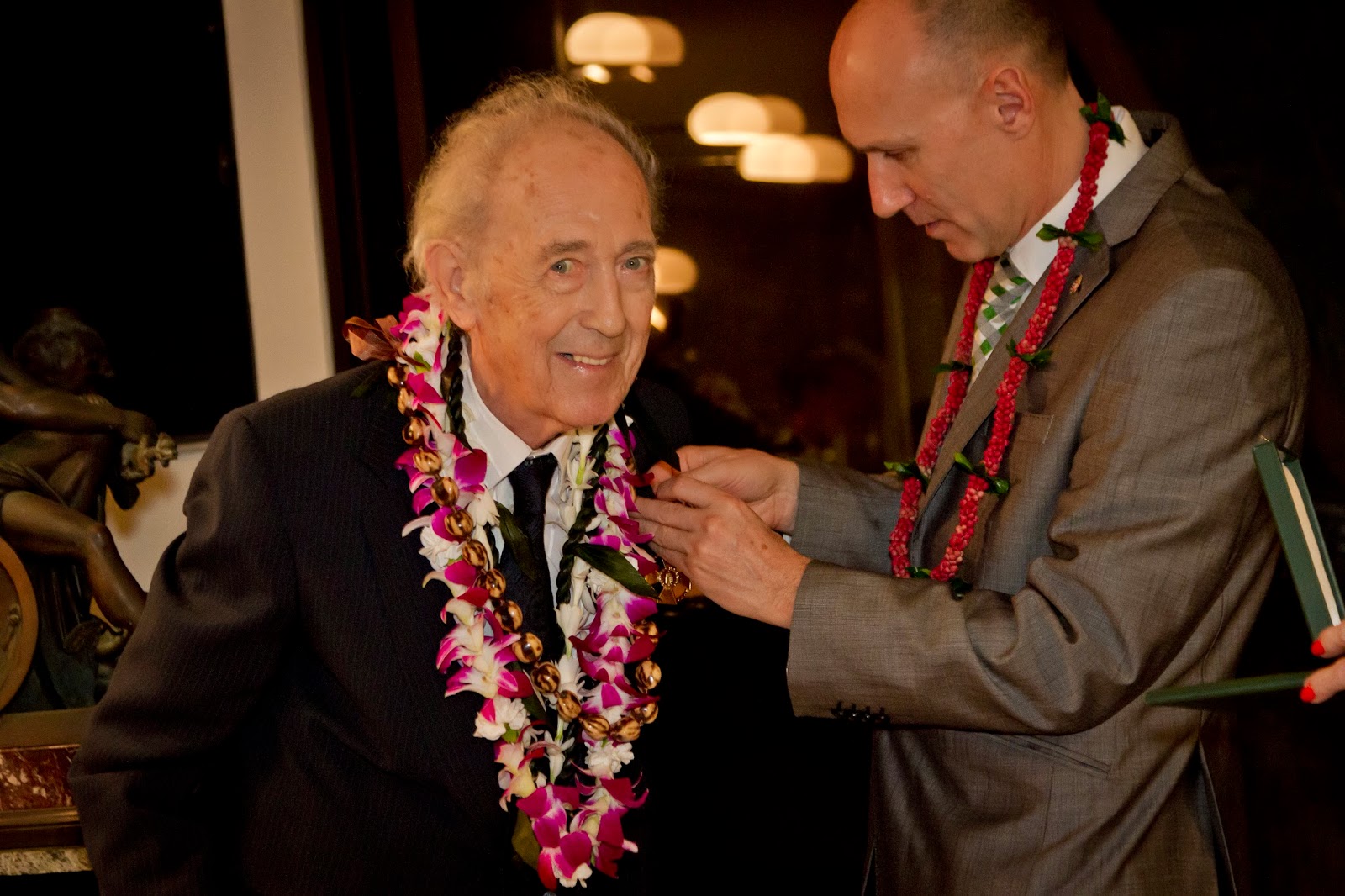 Americo Makk Awarded Gold Medal from the Hungarian Government. Dr. Laszlo Kalman, Consul General of Hungary, presents Americo Makk with the gold medal.
A very happy Americo with his proud artist wife Eva Makk!
---

Remembering Americo Makk, 1927 - 2015
Internationally Renowed Master Portrait and Imrpessionist Painter

We are mourning the loss of Americo Makk, on May 5, 2015 in Honolulu, Hawaii. Mr. Makk was 87 years old, and leaves behind his wife, Eva Makk, and son, Americo Bartholomew "A.B." Makk, Mrs. (A.B.) Sylvia Makk, and granddaughter, Alexandra.
To View full Memorial Announcement, please click on image.