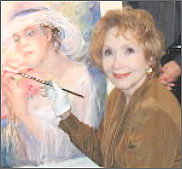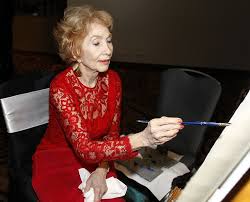 Eva Makk has been called "the world's foremost living impressionist painter". She is celebrated for graceful, light-infused compositions executed with shimmering strokes of color. She is also noted for her ability to reach the spiritual essence of her subject. Frances Maier of Southwest Art wrote of Eva Makk: "Her feelings for life are reflected in all her paintings; they express love, beauty, dignity and a gracious elegance. They are lyric poems realized visually, with a quality at once spiritual, ethereal, yet glowing with the warmth of life."
---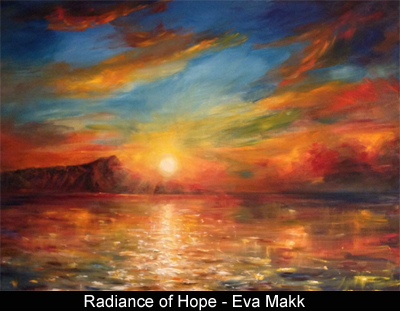 We were honored to participate in the American Heart Association's 36th annual Heart Ball.

As part of the live auction, we donated a 30"x40" work of art by Eva Makk, whose inspiration was drawn from husband, Americo and son A.B., both of whom have heart disease. In Eva's words, "My painting represents a burst of light, touching every cell in my body for hope, recovery and my thankfulness for having the availability for heart surgeries to save the lives of my precious family."