The 'Russian impressionism' in the works of Nikolay Burtov
PRESS: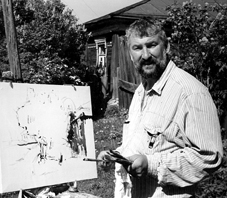 Nikolay Burtov graduated from Moscow Art School of 1905 year (Y. Sedov's workshop) (1983).
Since 1980 N. Burtov participates in exhibitions: regional, republican, all-Union, international. Works are exhibited in art museums of Russia, Ukraine, Belarus, in private collections of many countries of the world
Master of context in impressionistic landscape and still life. Blue, pink on a snow along with red stains of passer-bys' figures produce an impression of enchanting luminescence.