Semionov, Arseny Nikiforovich Biography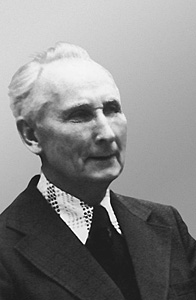 Arseny Nikiforovich Semionov, Soviet Russian painter and art teacher, lived and worked in Leningrad, a member of the Leningrad Union of Artists, regarded as one of the representatives of the Leningrad school of painting, most famous for his landscape and cityscape paintings.

Leningrad has been shown exhibition of works by Arseny Semionov, dedicated to the 55th anniversary of the artist and 20 years of his teaching work at the Department of Painting of the Vera Mukhina Institute. In 1977, in the halls of the Leningrad Union of Artists has been shown a joint exhibition of paintings by Arseny Semionov, Sergei Osipov, and Cyril Gushchin.

Arseny Nikiforovich Semionov died on September 13, 1992 in Saint Petersburg at the eighty-second year of life. His paintings reside in Art museums and private collections in Russia, Japan, France, in the U.S., England, and throughout the world. In 2006 in Saint Petersburg in the Anna Akhmatova Museum hosted an exhibition of works by Arseny Semionov, timed to the publication of the monograph devoted to the life and art of artist.