This email address is being protected from spambots. You need JavaScript enabled to view it.
---
Extraordinary January 2017 Special & Discounts! | Aleksandr Mikhailovich SemionovThis email address is being protected from spambots. You need JavaScript enabled to view it.
---
This special video was featured on CNN.com and we are happy to direct you to the story.
Please click on photo link to view on CNN's website. Please note, it takes a few seconds for video to play.
Andrei Filatov, chess expert and Russian billionaire, is turning his hand to a new business: Soviet-era art. Filatov, a 40-year old professional chess player and businessman, is investing in his love of Soviet Union art by scouting the world for pieces created behind the Iron Curtain.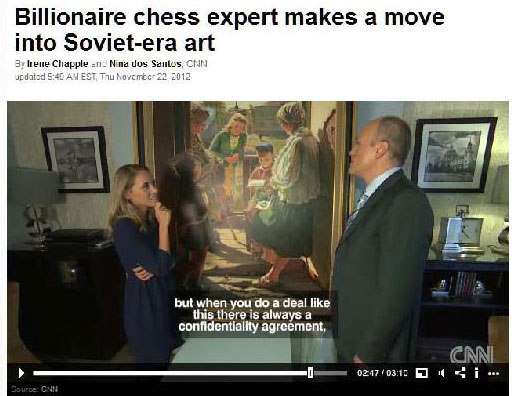 ---
Vail Fine Art Gallery | Vail-Beaver Creek Catalogue Ad
Please click on image for bigger view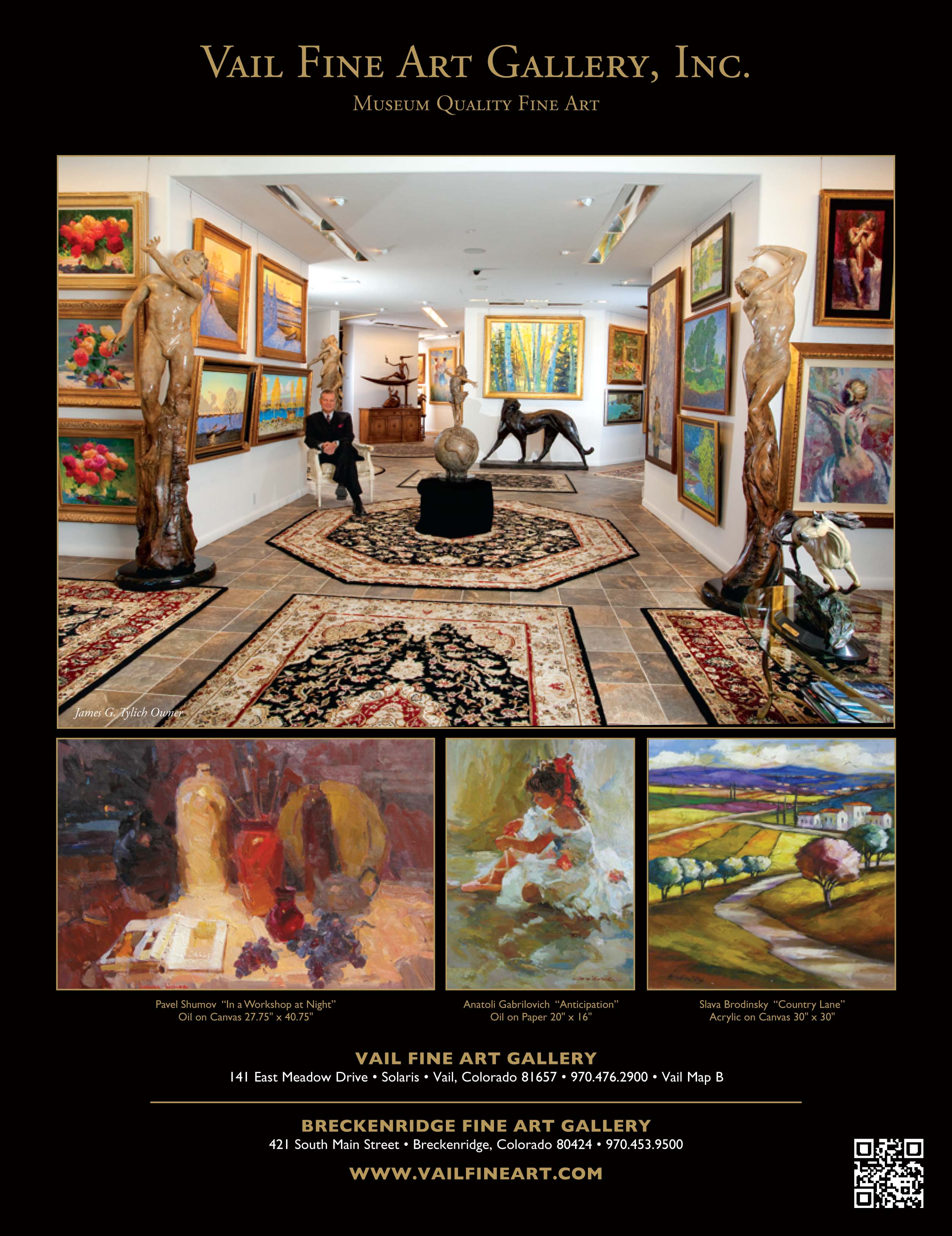 Vail Fine Art Gallery | Vail-Beaver Creek Catalogue Ad
Please click on image for a bigger view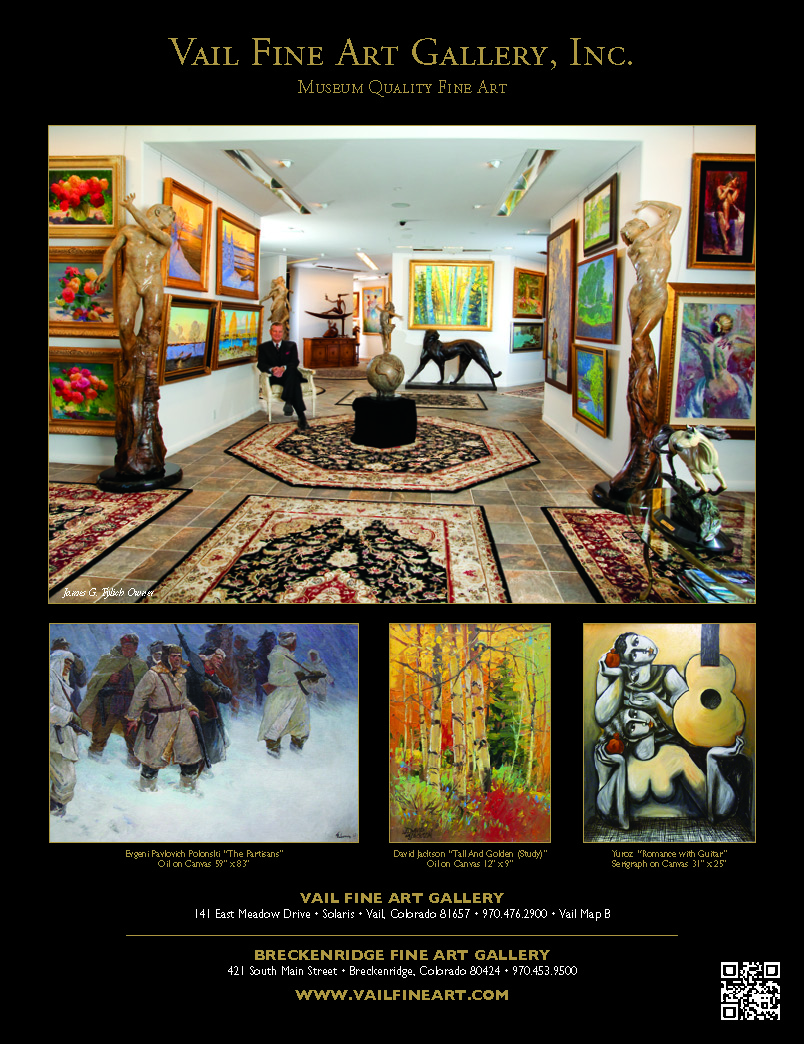 2012 Bravo Vail Valley Music Festival - Program Book
"Rachmaninoff, Gorky And Shaliapin, 1905" | Page 26